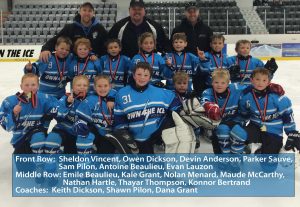 Own The Ice Colts AAA Spring Teams 2019
Players interested in playing on our Spring Teams or coaches wanting to set-up their own team  can contact the following team Contacts or Jeff Carter jeff@owntheicehockey.com   6133600711
Colts 2012 D2  – Team Contact -   Matt Verdone     mattverdone@hotmail.com
Colts 2011 D2 –  Team Contact -    Scott Stoqua       scott.stoqua@cdsbeo.on.ca
Colts 2010 D3  -  Team Contact -    Eric Fontaine     eric.fontaine@ontario.ca
Colts 2010 D2 -   Team Contact  -  Rob Lamarche   roblamarche77@gmail.com
Colts 2009 D3 -  Team Contact  -  Shawn Pilon        spilon@eohu.ca                    
Colts 2009 D2-    Team Contact -  Joe Harty             joe.harty@ucdsb.on.ca
Colts 2008 D2-   Team Contact  -  Keith Dickson     keith.Dickson@cdsbeo.on.ca
Colts 2008 D3 -  Team Contact -   Tim Waldrof        baldandproud@msn.com
Colts 2007-D2    Team Contact -   Joe Harty             joe.harty@ucdsb.on.ca
Colts 2006 D2     Team Contact -  Rod Pitblado       rodneypitblado@hotmail.com
Colts 2006 D3         Team Contact    - Vic Leroux                  mlvleroux@sympatico.ca     Looking for Players 
Colts 2005 D2     Team Contact  - Jeff Carter           jeff@owntheicehockey.com  
Girls U10              open                                                       jeff@owntheicehockey.com
Girls U12              open                                                 
Girls U14             Team Contact-  Jeff Carter             jeff@owntheicehockey.com 
If you are a coach, manager, or parent and want to put together your own spring team, but do not want the headache that comes with all
the organization, Own The Ice Hockey  is glad to help.  If you have an entire team (14 players and 1 goalie) or simply a group of players, OTI
can help you with all the necessary organizational work.  We often have many groups of players that need additional players to form a team, so if you
only have a group of players – we can help.  Here is a list of all the things that OTU will do for your team:
Conduct on-ice practices
Conduct fitness sessions
Conduct shooting sessions
Provide goalie instruction (no extra cost).
Set up tournaments
Get insurance
Get jerseys / socks / other apparel
Provide coach for all games and practices
All managerial duties
… and much more.
All you have to do is provide players.  Please call now and we can get started immediately. Jeff Carter 613-360-0711
Each team can choose a program designed for their specific needs.