Powerskating Program All Ages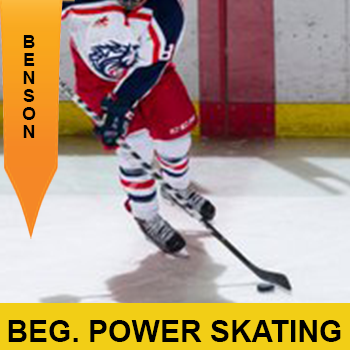 2023 Summer Youth/Beginner  Power skating Program
 Group 1- Sold Out ,as of Feb,14 ,2023
Youth Power Skating / Intro to Hockey  
2019,2018,2017

8 (1Hour) Sessions, July and August
Equipment - Full Hockey equipment needed. 
Boys and Girls program. 
designed for players who have started later and want to catch up.
Summer Power skating summer hockey camp includes 8 Hours of ice time. This camp is for the younger player with a major focus on skating techniques and puck control. Players will be divided into groups of six by skill level.
Key Teaching Points: Power skating, Edgework, Balance, Agility, Starting and Stopping, Tight Turns
Instructors: Devon Brunet, Grant Cooper, Will Mckinley
Group 1 Schedule: TBA
$220.00 plus hst
 Group 2-  Beginner Power Skating / Intro to Hockey 
2016, 2015, 2014
8 (1Hour) Sessions, July and August
Equipment - Full Hockey equipment needed.
Boys and Girls program. designed for players who have started later and want to catch up
designed for players who have started later and want to catch up
  Ice times will be broken into stations to ensure maximum reps for each player and a low coach-to-player ratio.  The Major Focus will be skating and handling pucks. Game Scenarios will also be introduced
Instructors: Devon Brunet , Grant Cooper, Will Mckinley
Group 2 Schedule: TBA
$220.00 plus hst
Group 1 - Youth Beginner Powerskating Schedule
Group 2 Beginner Powerskating Schedule