Beginner Powerskating Program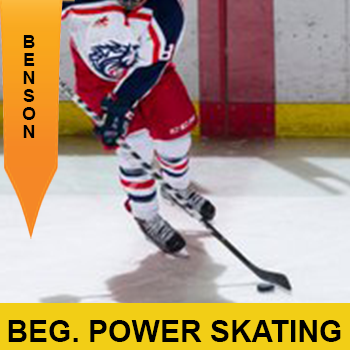 Beginner Power Skating / Intro to Hockey
Our Beginner Power skating summer hockey camp includes 8 Hours of ice time. This camp is for the beginner with major focuses on skating techniques. Some shooting and passing fundamentals as well as puck handling will also be introduced. Players will be divided into 2 groups according to age and skill level.
Key Teaching Points: Power skating, Edge work, Balance, Agility, Starting and Stopping, Tight Turns
Great for older players trying to get started in hockey and players trying to improve there overall skill level.
Groups: (5 spots available)  
Group 1 -  18 skaters only Ages 5-7 boys /Girls Sold Out 

Group 2 - 18 skaters only Ages 8 plus boys/girls   3 spots -sign up for remaining 6 sessions $ 170.00 Tax in Register On line
There will be 8 sessions of 1 hour each in July and August.
Ice times will be broken into stations to ensure maximum reps for each player and a low coach to player ratio.
Players will be divided into two-three groups during sessions to ensure that each player is challenged .
Instructors: Devon Brunet ,Jeff Carter, Roddie Sandilands
Location: Benson Centre
COST: $200 + HST