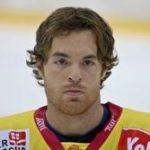 Brock McBride, Head On Ice Instructor, Program Director
Own the Ice Hockey Owner and Program Director Brock McBride will head up the hockey instruction and the development of curriculum to insure a positive learning environment for all players.
McBride grew up in Cornwall area .He played 3 years for the Cornwall Colts before accepting full scholarship to St Lawrence University Skating Saints in Canton , N.Y where he played Division 1 NCAA Hockey. Attended Columbus Blue Jackets training camp and played 2 years in the AHL and ECHL. Currently playing professional hockey in Europe for the Villach Eagles of the Austrian 1st league. He has taught advanced skating lessons as well as individual skill development for the past 5 summers. He also has experience designing and administering dryland programs for elite athletes.
" Growing up outside Cornwall I can attest to how important hockey is to our area and how it plays a major role in bringing our community together. As the sport of hockey is continuously evolving, I truly believe our hockey players need to be provided with the most cutting edge training tools to give them every opportunity to develop their skills and ultimately succeed in hockey.
My biggest inspiration in the game wasn't the people who were on my side; it was the people who said I couldn't do it. I became intent on proving them wrong through hard work. At Own The Ice we pride ourselves on hard work and the belief that, with enough practice and the right coaching, everyone who steps through our doors has a chance to make it".
-Brock McBride
Ian Macinnis - Head Instructor
Ian Macinnis brings years of experience both as a player and a coach to our program. Ian has a very high hockey IQ and is able to break the game down in a manner that can benefit players of all talent levels.
MacInnis, a Kingston native, is the coach/owner of the Central Canadian Hockey League's Cornwall Colts and played in Cornwall for the Royals. MacInnis, with linemates Doug Gilmour, also a Kingston native, and Steve Driscoll in the 1982-83 season, was part of the then highest-scoring line in OHL history. The trio accumulated 436 points, MacInnis racking up 122 of them (54 goals, 68 assists).
After junior, MacInnis signed with Chicago and playing one season in Peoria before an injury ended his playing career. He has tasted plenty of success since buying the Colts, including a League Championship, and Fred Page Cup championship in 2013 (the national championship final).
We are very happy to have Ian as one of our head on ice instructors as he has much hockey knowledge to share with all of our players.

Brent Loney - On Ice Instructor
Cornwall native Brent Loney is a former coach and player in the OHL, beginning as a left winger with the Cornwall Royals from 1981 to 1984. He was drafted by the Edmonton Oilers of the NHL in 1982 and finished his junior career with the Oshawa Generals in 1984-85.
He played two seasons in the American Hockey League with the Binghamton Whalers and the Hershey Bears, and returned to Cornwall as an assistant coach with the Royals in 1986. In 1989 he served as head coach of the Royals when they advanced to the division finals.
From 1994 to 1997 he was head coach of the Cornwall Colts of the Central Junior Hockey League, during which time his club won two playoff championships and he was named coach of the year in 1995-96.
Most recently Brent has been working with kids at the minor hockey level as a Midget AAA coach for the East Ontario Wild and as a Coaching Mentor for the AAA Association. Brent brings years of experience on the ice and knows what it takes for aspiring players to make it to the next level.
will do everything in our power to provide you all the tools you need to make it to the next level and leave your mark upon the game.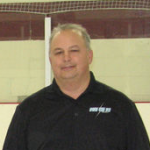 Jeff Carter, On Ice Instructor
Own the Ice Hockey Director and Head on Ice Instructor Jeff Carter will work to ensure quality programs for all players at every level.
Jeff Carter grew up in the Cornwall Area playing five seasons with Brockville Braves before heading to Acadia University in Wolville, Nova Scotia. There he would spend 3 seasons playing for the Axemen and following his university career played professionally for one season in the British Ice Hockey League .
Following Jeff's retirement as a player he spent the next twenty years coaching Junior and minor hockey with the Brockville Braves,Seaway Valley Rapids ,Cornwall Colts ,and Hawkesbury Hawks winning the League Play-off Crown and a trip to the Fred Page Cup in 2005. The opportunity to coach and  work with many players like pro Jason Lepine as 6 year old in Cornwall Timbits Program as well as Todd Perry with the Brockville Braves and Char-Lan Rebels was a great experience. "I am looking forward to the opportunity to work with up and coming players and the great staff at Own The Ice Hockey." - Jeff Carter
our state of the art facility with professional instruction and a learning environment.We will thrive to deliver quality programs to all athletes ,from the beginner to the player aspiring to get to the next level.
Jeff Carter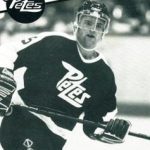 Todd Walker
Todd started his hockey career in South Stormont before playing in the Seaway Valley Minor Hockey system and became one of only a few local players drafted by the Cornwall Royals. He played with the Royals from 1991 to 1994; his last two season as a member of the Newmarket team. Todd continued his Ontario Hockey League career with the Peterborough Petes in 1994, where he was recognized as the Best Checker as selected by the OHL coaches. That same year he was chosen to play on an OHL selects teams as an opponent against the Canada World Junior Team. Todd played in 158 OHL games and had 45 goals and 65 assists for 110 points.
After trying out with the Hartford Whalers, Detroit Red Wings, Colorado Avalanche and the Cornwall Aces Todd decided to return to school. In 1995, he enrolled at the University of PEI and played hockey there until 1999. In 1995 he was Rookie of the Year, and from 1996 he served as captain of his team. In 1997 he played on the all star team and was recognized as an Academic All Canadian in 1999.
Todd has gotten back into hockeyb by coaching minor hockey for the last several years and is a great asset to our team at Own The Ice Hockey. Todd is a great teacher of the game and conducts himself in a very professional manner both on and off the ice.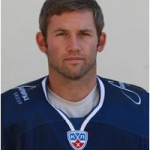 Todd Perry - Defence Instructor
Own The Ice Hockey is very happy to have Todd Perry on as an instructor. Todd is a defenseman who is currently playing professional hockey for the Vladivostok Admirals of the KHL.
A native of Ingleside, Ontario Todd is familiar with the importance of hockey within the community of Cornwall and its surrounding area. Todd played his Jr Hockey in Brockville under fellow instructor Jeff Carter before making the jump to the Ontario Hockey League. Following his amateur career Todd played several seasons in both the AHL and ECHL before heading overseas. Todd has much to offer young prospective players on defensive tactics and situational skills as well as what it takes to be a professional.
Grant Cooper - On Ice Instructor
Own the Ice Hockey is pleased to have Grant Cooper on as an on-ice instructor. Grant is a forward who currently suits up for the Green and Gold at Clarkson University D1.
A native of Cornwall, Ontario Grant is familiar with the importance of hockey within the community of Cornwall and its surrounding area. Grant played 1 year of Jr B with the Morrisburg Lions before making the jump with the Cornwall Colts Jr A program under fellow instructor Ian MacInnis where he amassed 166 career points in 182 games. Now in college, Grant continues to work on his game at Own the Ice and instruct kids to push the limits and become the best version of themselves.