High Performance Summer Training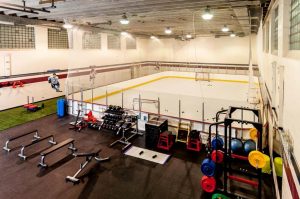 Details
Junior A Program
Group 2006/7
College Pro Group
Group U 18
Fitness Training 2020 OTI GYM
High Performance Own The Ice Hockey 
Program Features :
Please refer to Groups for schedules and other details.
Group - Junior A-  -Invitation Only 2003 -2000
Group -U 18   Invitation Only   2003/04/05
Group- 06/07- Invitation Only  AAA , AA
2020  Instructors -
Brock Mc Bride Former Player St Lawrence University ,Former Pro Player 8 years ,Asst Coach Cornwall Colts . Head Skating Instructor  OTI
Ian Macinnis Cornwall Colts Head Coach
Josh Hauge Clarkson University Coach
Brent Loney - Professional Coach ,Cornwall Royals ,Cornwall Colts ,Brampton Battlion, Third round Pick Edmonton Oilers ,Professional Player 25 years Coaching Experience.
Todd Walker - Professional Skating and Skills Coach ,Player Cornwall Royals ,Peterborough Petes OHL ,Team Captain, CIS, UPEI Panthers and attended Detroit Red Wings.
Head Trainer -High Performance Off Ice Training -Roddie Sandilands -has been Head Trainer for three years now and we welcome Roddie back from ST FX University where he is studying Human Kinetics and playing Hockey for the  XMEN .
Off Ice Training Programs. call Jeff Carter 6133600711 or email jeff@owntheicehockey.com
Group 2 Junior A Players 2003-2000  
Group 3  U 18 Players 2005/2004/2003 
Group 4 2006/07 AAA,AA Players    
Girls Group 2007  plus
Fitness Training 2020 OTI GYM