High Performance Summer Training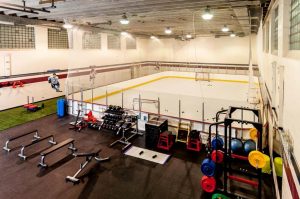 High Performance On Ice Program Only

16 Hours of Ice, Starts Week July 2 nd  to Aug 16 th
1 Skill Session/Week. 1 Conditioning/Scrimmage Session/Week.
Sessions will have guest Instructors for Specialized sessions for Defense and Forwards .
Cost : $ 485.00 Tax in
Spots are limited and OTI Training Athletes will have first priority!
Group 1-2 -   Junior A /College / Major Junior
Group 3/4    U 18 2003/04/02
Group 5 -05  -Invitation Only  AAA , AA
Group 6 -06- Invitation Only  AAA , AA
2019 -Instructors -
Brock Mc Bride Former Player St Lawrence University ,Former Pro Player 8 years ,Asst Coach Cornwall Colts . Head Skating Instuctor OTI
Mark Morris - Former NCAA Division # 1 Coach .Head Coach American League ,LA Kings Farm Team ,Calder Cup Champions
Ian Macinnis Cornwall Colts Head Coach
Josh Hauge Clarkson University Coach
Brent Loney - Professional Coach ,Cornwall Royals ,Cornwall Colts ,Brampton Battlion,  Third round Pick Edmonton Oilers ,Professional Player 25 years Coaching Experience.
Players wanting to Train in Gym and Skate in our High Performance Training ,Please contact Jeff Carter 613-360-0711
Off Ice Training Program
Group 1- 2 Junior A,College   
9 weeks. 4 Days/Week.  36  Workouts June 23 to Aug ,15 th 2019  - 1 week open gym up to August 19- 23rd. 16 Hours of Ice
$ 1050.0 includes ice sessions
Workouts designed individually for players to improve their game on the ice. Training will consist of 4 phases.
Structural balance, functional hypertrophy, strength and power so that athletes will be at their peak performance for when the season starts.
Each workout is supervised by our personal trainer Roddie Sandilands and will include dynamic warm ups, cool downs, and mobility sessions to ensure full body health.
For more info on the training program and for personal assessments contact Roddie Sandilands at...
phone- 613 930 5859
email- roddie.sand@gmail.com
Group 3-4 U 18 
9 weeks. 4 Days/Week.  36  Workouts to Aug ,15 th 2019  - 1 week open gym up to August 19- 23rd.  16 hours Ice
3 Day Cost $ 900 Tax In includes On Ice sessions,
4 Days  $ 1050.0 includes ice sessions
Bantam Group 5/6   2005 
Group 6 2006  
9 week Summer
16 Hours of Ice time. 8 Week Training Program. 3 Days/Week.27 workouts  Starts Week of June 25th. $  plus hst
16 Hours of Ice time. 8 Week Training Program. 2 Days/Week.18 workouts  Starts Week of June 25th. $ plus hst
On Ice Instructors Include: Ian Macinnis, Brock McBride, Mark Morris
Contact Brock McBride - Brockmcbride10@gmail.com
Jeff Carter - jeff@owntheicehockey.com