Spring Shooting April/May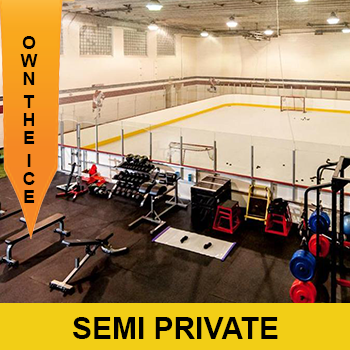 Spring Shooting Clinics at Own The Ice 2020
Instructor -  Devin Brunet
These 60-minute skill session on our synthetic skills pad will primarily develop individual skills such as shooting, deeking/puck handling, passing and receiving. The session will be taught by one of our professional Own the Ice Hockey instructors who will run each player through a series of drills while showing proper technique to improve their skills.
Head Instructor Max - 4-6 skaters boys and girls welcome .
Equipment - Helmet,gloves,skates ,stick,water bottle,track pants .
Register -Send an email or text  Devin Brunet for availability and he will book your sessions ,any cancellations must 24 hours in advance .
devin.brunet@hotmail.com
Text -6133609576
Location: Cornwall Sports Centre- Own The Ice Hockey
412 fifth Street East ,Cornwall ,Ontario. K6H- 2M2 -Drive to back of the building.
Costs--pay online or pay first night by cheque or cash
Drop in 1 session $30.00 Tax in
3 Sessions $ 75.00   Tax in
5 Sessions $ 125.00 Tax in
8 Sessions $ 200.00 Tax in
Schedule:
Wednesday Nights
March,25 th 
April,1,8,15,22,29
May 6,13,20,27  
5:30 pm Ages 7-9
6:30 pm Ages 10 plus
7:30 PM Private 1-2 /or Groups - bring a group 3-6 12 plus