Skating/Skills Sessions Finch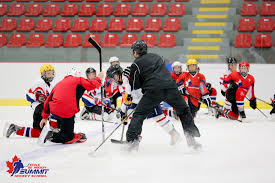 Finch 2020/21 Skills Session Recommended for B Rep, AA, AAA.  ADVANCED PROGRAM
Join Now -8 sessions remaining $ 320.00 cost has been prorated.
Drop ins welcome - email jeff@owntheicehockey.com - register on line or send email transfer
Gain An In-Season Edge!  
Own The Ice Hockey is offering its Fall/Winter Power Skills Sessions again in the 2020/2021 season at finch arena. Power skating will include edge work, Balance and Stability, Stride technique, length and frequency. Skating with a puck will also be incorporated during these sessions. The sessions are for Rep player wanting to learn advanced techniques in puck control ,shooting techniques ,puck protection and acceleration in game situations.
Instructors: will Include:
Instructor -Brent Loney - Former Pro Player  and Coach
Groups: Ages - 9-13    skaters only - Small group sessions
Location: Finch Arena
Session # 2 Winter  5:00-6:30 pm Tuesday nights
Feb,23
Mar,2
Mar,9
Mar,16
Mar,23
Mar,30
April, 6
April,13
April,20
Players with scheduling issues can make up sessions in other programs
Contact Make ups 613-360-0711 or jeff@owntheicehockey.com
Covid 19 cancellation - credit will be given for any missed sessions.