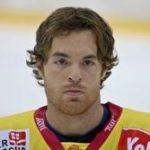 Brock McBride, President
As I grew up in the Cornwall area many people were there to point me in the right direction both in developing my hockey skills and dedicating myself to something. It is this guidance that I am forever grateful for and would now like to give back to our community. It is no secret that Cornwall and its surrounding area is hockey crazy and has many of its youth putting skates on and taking their first strides every year. At Own The Ice Hockey we would like to have the opportunity to work with our talented youth and give them an opportunity to excel at the game we all love."
-Brock McBride
Harold McBride, CEO
Harold grew up in the Cornwall area in a family of 8. Sports became a passion of his as he played hockey, soccer and baseball from a young age into adulthood.
Coaching hockey quickly became a second passion for Harold through coaching the teams of both children Brock and Bailey as they progressed through minor hockey. Harold has spent 25 years of coaching various men's and women's teams and has now played a crutial role in the opening of the Cornwall Sports Centre.
Harold is the Executive Director of two other training facilities, one in Morrisburg Ontario and the other in Oakville Ontario. His 13 years of experience within the training sector will bring a valuable amount of knowledge to our new company in the Greater Cornwall area. His focus is maintaining a high training standard both in the gym, on the field and in the rink for all of our athletes at Own The Ice Hockey.
Ryan McBride, Treasurer/Operations Manager
Ryan grew up in Calgary Alberta, playing hockey and lacrosse. At the age of 15 Ryan decided to focus soley on pursing a career in lacrosse. Currently he has just finished his final junior season playing for the Orangeville Jr A Northmen Lacrosse Team and is moving onto play Sr A.
Ryan has spent his entire life playing at the highest level possible in his sport, participating in four national championships throughout his career. This has given him the opportunity to see what is required of athletes in order to make it to the next level in any sport. He has seen and understands the dedication and perseverance required to make it to the top level. Ryan is very passionate in providing the platform to help athletes put in the training time required to get themselves to the next level. As Vince Lombardi said "Winning is not a sometime thing; it's an all time thing. You don't win once in a while, you don't do things right once in a while......you do them right all the time. Winning is a habit. Unfortunately, so is losing."
As a co-founder of Own the Ice Hockey he looks forward to being a part of helping develop and train the next generation of athletes. We at Own the Ice Hockey will do everything in our power to provide you all the tools you need to make it to the next level and leave your mark upon the game.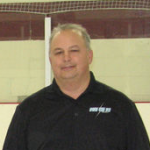 Jeff Carter, Director
Jeff Carter, Director
My passion for sport and the game of Hockey comes from my father who played professional Hockey for the Montreal Canadiens organization for many years .We grew up breathing and sleeping hockey and sports from a very young age, and the philosophy from day one was to improve your skills and work at your game. We spent many hours practicing ,shooting pucks, and workouts in the basement gym. The passion and work ethic that it takes to be successful and improve your game never stops. I was fortunate to get the opportunity to play Junior A hockey and later go on to graduate from Acadia University and play varsity hockey for the Axemen.
The next four years were spent working full time for Huron Hockey School in a program Coordinator and instructional role managing  thirty locations across North America.
Own the Ice Hockey's goal is to develop programs that will give aspiring athletes an opportunity to develop their skills in our state of the art facility with professional instruction and a learning environment. We will thrive to deliver quality programs to all athletes ,from the beginner to the player aspiring to get to the next level.
Jeff Carter