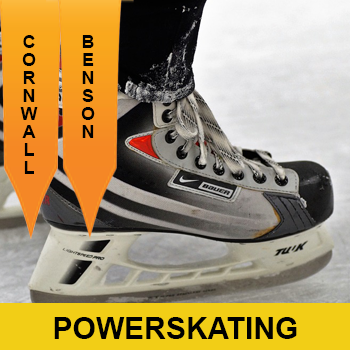 Gain An In-Season Edge!
Own The Ice Hockey is offering its Fall/Winter Power skating/Skills Sessions again in the 2018/2019 Season. Power skating will include edge work, Balance and Stability, Stride technique, length and frequency. Skating with a puck will also be incorporated during these sessions. Skating is a vital aspect in the game of hockey and should be practiced correctly from the earliest stages of development. In addition to skating, puck handling/agility will also be incorporated into the sessions.
Instructors: will Include:
Devon Brunet Skills Instructor
Dana Grant -Professional Skating Instructor
Groups: Group A: Ages 6-7-8 Group B: Ages 9+ advanced
Location: Cornwall Complex
Cost: $250 Tax Incl. Parents wanting to sign -up for some sessions due to conflicts, please contact Jeff Carter for options -jeff@owntheicehockey.com   
                                         Make up sessions will be made available ,so that players don't have to miss out on lost sessions .
Please note that March ,25th is the last session . 
Winter Program 2: 9 Sessions 3 spots available
January 7th5:00-6:00pm
January 14th 5:00-6:00pm
January 21st 5:00-6:00pm
January 28th 5:00-6:00pm
February 4th 5:00-6:00pm
February 11th 5:00-6:00pm Power Outage
February 25th 5:00-6:00pm
March 4th 5:00-6:00pm
March 18th 5:00-6:00pm
March 25 th 5:00pm -6:00pm (add on )
Cost: $250.00 tax incl.
All sessions together Cost  $ 440.00... players with scheduling issues can make up sessions in other programs
Families with 2 or more players will receive 10 % off second player .