Semi Private Shooting Sessions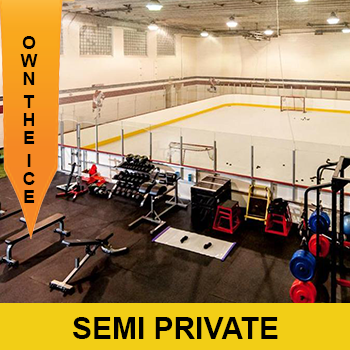 Friday Semi private shooting
Private Sessions - Small Groups
X-mas shooting clinic
Friday Semi private shooting
Improve Your Skills at Own It Performance Centre 2019 /20 
Own The Ice Hockey is offering a Shooting Program for players looking to work on the fundamentals of their Snapshot, Wrist shot and Backhand. Technique will be the primary focus through repetitions in a variety of shooting and puck handling drills. With each sessions will come drill progressions to challenge the shooters and increase their shot power and accuracy.
Instructors: Devon Brunet, Jeff Carter, Brent Loney
Semi Private Shooting/Skills Sessions every Friday Night 4-6 SHOOTERS
Boys and Girls Sessions
COST: $ 200 tax incl
Location: All sessions are on our state of the art Synthetic Ice rink
412 5th street east Cornwall On K6H 2M2 drive to back of building
Skates, helmet, gloves, track pants, stick, water bottle
Schedule: Friday Nights @ 6:30 pm -Players will be placed on ability .
Ages 8-10 6:30 pm
Ages 10 -13 pm 7:30 pm
Join any time ,have  weeks to finish off 8 sessions . Register Online and email Jeff Carter the dates that you can confirm immediately .jeff@owntheicehockey.com 
Session # 1   Oct 25 ,Nov 1,8 ,15,22,29, Dec 6 ,13 
Session # 2  Jan 10, 17, 31,7,14,21,28   
Session #3  Feb,7,14,22,28, March 6,20,27,April 3 
Session # 4 April ,11,18,25, May ,1 ,8,15,22, 29   
Don't worry if you have conflict ,we will reschedule you in .
Registration: Please go to register button and fill out on line application. Send email to Jeff Carter with dates and year of birth. We will send out confirmation.
DROP IN MUST BE PAID IN ADVANCE AND REGISTER ON LINE.
jeff@owntheicehockey.com. 613 360 0711
Private Sessions - Small Groups