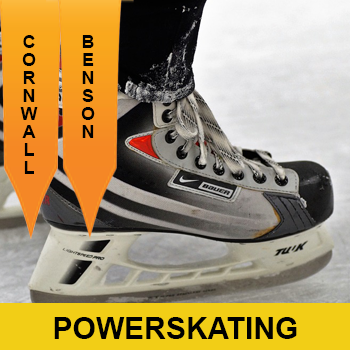 Gain An In-Season Edge!  
6  Sessions remaining - we are are still taking 2 skaters -register on line ,cost has been adjusted.  
Own The Ice Hockey is offering its Fall/Winter Power skating/Skills Sessions again in the 2019/2020 Season. Power skating will include edge work, Balance and Stability, Stride technique, length and frequency. Skating with a puck will also be incorporated during these sessions. Skating is a vital aspect in the game of hockey and should be practiced correctly from the earliest stages of development. In addition to skating, puck handling/agility will also be incorporated into the sessions.
Instructors: will Include:
Instructor -Brent Loney ,Jeff Cater
Groups: Group A: Ages 6-7-  8-9  Group B: Ages 10+ advanced
Location: Cornwall Complex
Cost : $ 200.00 Tax Incl. we currently have 4 spots available -Register Now  
Winter Program 2:
January 20th 5:00-6:00 pm
January 27th   Cancelled Curling 
February 3rd 5:00-6:00 pm Cancelled Curling 
February 10th 5:00-6:00 pm
February 24th 5:00-6:00 pm
March 2nd 5:00-6:00 pm
March 9th 5:00-6:00 pm
March 23 5:00 - 6:00 pm
March 30 th 5:00 - 6:00 pm moved to Benson Pad #3 due to Harlem Globe Trotters
Cost: $200  Tax incl. 7 sessions 
Players with scheduling issues can make up sessions in other programs
Contact Jeff Carter at 613-360-0711 or email-  jeff@owntheicehockey.com