Elite Program & Defense Camp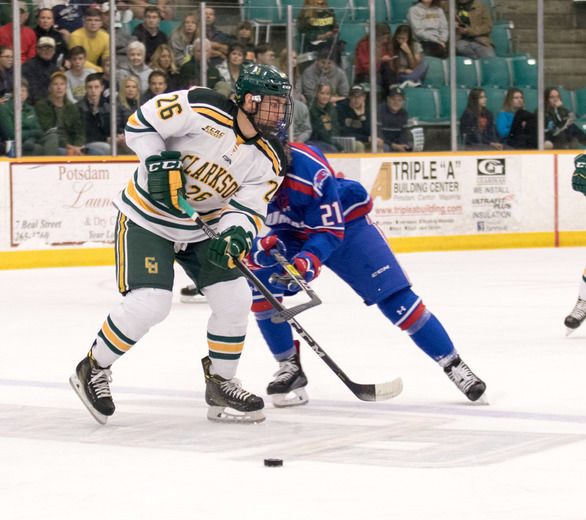 USA Elite Summer Skate
Registration - Players can register On line ,and pay at the first session . Players doing drop in or can only do so many sessions contact Jeff Carter .  6133600711
JEFF@OWNTHEICEHOCKEY.COM
Location - Canton College Arena ,Canton N.Y .
Head On Ice Instructor –Josh Hauge –Clarkson University Asst Coach . Grant Cooper Instructor OTI –Player Clarkson Kyle Flanagan -Ottawa Senators Scout and Former Pro Player
The ice times will consist of flow drills, skill work, game like scenarios, a conditioning Senators Scout ,Former Pro Player  element and high intensity scrimmages. This group will be extremely competitive and has limited spots available.
Often times these skills get overlooked during a season in favor of team concepts which is why summer is a great time for personal development. This group will be extremely competitive and has limited spots available.
Sessions will have guest Instructors for Specialized sessions for Defense and Forwards Positions
Cost $ 275.00 u.s  Players having to miss sessions or conflicts ,please contact Jeff Carter jeff@owntheicehockey.com   
Ages 2007 -2005 –Divided into three skill Groups
7/16  7:00 pm -  8:30   pm
7/23  7:00 pm -  8:30  pm
7/30  8:30 pm - 10:00 pm
8/6    8:30 pm - 10:00 pm
8/14   7:15 pm -  8:15  pm
8/20  7:30 pm - 9:00  pm
8/27  7:30 pm - 9:00  pm
9/3    7:30 pm -  9:00 pm
9/10  7:30 pm - 9:00  pm