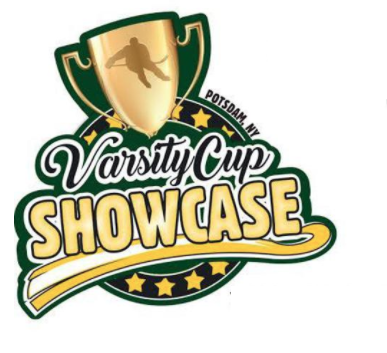 NEWS RELEASE - Own The Ice Hockey sets dates for 4th annual Varsity Cup weekends for 2022 at  Clarkson U   
The Varsity Cup Tournament weekends  are a great way for players, parents and coaches to experience NCAA Division 1 hockey experience. The opportunity to watch NCAA D1 games, campus life, set up a tour with school official on academic requirements, check out amazing facilities that are available to University players. The area has Clarkson

University D1 

, Potsdam State University D3, ST Lawrence University D1 and Canton University D3 within ten miles that teams can visit. The tournaments games will be played at different Universities through out the weekend .
Own The Ice Hockey will select only so many teams from each region ,to ensure that teams are playing different teams . The Tournament Guarantees 4 games ,2 per day ,3 x 15 minute  stop Time .The top 4 teams will advance into the Varsity Cup  Semi -finals on Sunday. Scheduling - The purpose of keeping our event at 6-8 teams is that all teams are done on Friday and Saturday by 5:30 pm and have time to get to Clarkson Games at night. The tours will be set -up with our help with Josh Bartell. Teams will play am game and afternoon game on Friday and Saturday, so prepare to play early on Friday.
The Tournament will use a 2 man system referee's . 
Information can be found - www.owntheicehockey.com
Jeff Carter jeff@owntheicehockey.com
6133600711
Cost: 1700.00 USD 
Varsity Cup Showcase at Clarkson University, Potsdam NY
December 9,10,11 U18  U15 AAA   2008/2009   
Clarkson Golden Knights play Brown and Yale ECAC 
Room Roster  Information - This portal has been custom built to manage all elements of tournament management. This includes registration, roster  uploads, hotel accommodations, tournament communications and scheduling/scoring updates through the mobile app available for download for Apple or Android devices.
Travel Teams are required to reserve hotel accommodations through the  Room Roster platform or will be subject to removal from Event. 
Teams who would like to set up team meals at the Cheel Centre can contact Logan Norris . More information can be found here:
http://www.clarkson.edu/directories/faculty_staff.php?username=ahewey
To purchase tickets and set up tours at  Clarkson Golden Knights, please contact Logan Norris by calling 315-268-4327 or by email via lnorris@clarkson.edu
To purchase tickets for Saint Lawrence Saints , Canton New York  D- 1  Tickets –Contact - Cheryl Canfield   ccanfield@stlawu.edu  315 229 5696 
To set up Tours at St Lawrence University ,please contact Mike Gugin  mgugin@stlawu.edu 315-229-1849
Please contact the Support Team for any hotel related questions by dialing 1-888-723-2064 or by email via  support@roomroster.com
Good-luck at the tournament!
USA HOCKEY Sanctioned Event: