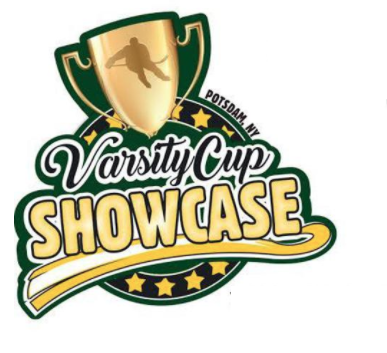 Info
Participating Teams
Tournament Rules
Accommodation
Schedule
Links
REGISTER

USA HOCKEY Sanctioned Event: NYT1819111 (1)
Varsity Cup
Minor Midget AAA 2018
1.Toronto Titans  GTHL                       2018 Semi Finalists 
2.Markham Majors GTHL
3.Kingston Frontenacs OMHA  2018 Semi Finalists
4.Ottawa Capitals HEO CCHL-           2018 Champions
5.Ottawa Ambassadors HEO CCHL   2018 Finalists 
6.Syracuse Nats U 15
Major Bantam AAA 2018
1.Eastern Ontario Wild AAA HEO     2018 Champions 
2. College de Levis   Quebec AAA
3. Ottawa Valley Titans HEO Ottawa
4. Quinte Red Devils OMHA               2018 Finalists 
5.Kingston Frontenacs OMHA           2018 Semi Finalists 
6.Syracuse Nationals AAA                   2018 Semi Finalists   
Ottawa Valley Titans    -              Major Bantam Champs AAA
- Lac Ste Louis Lions South  -     Major Bantam Finalists AAA
General Information and Tournament Format
We're pleased to announce that this year's tournament will play host to Nine Teams in our AAA Division (03) The top 4 teams after round robin will be playing semi and final on Sunday .
For each game, the head coach is required to sign off on the score sheet and a team representative will either provide roster labels or fill out the score sheet at least 30 minutes prior to the game. The score sheet will be held at Cheel Arena Tournament Headquarters conference room prior to games, or the Hospitality table for any games taking place outside of Cheel Arena. The coach can either stop in there prior to the game to sign or at the score booth prior to game if they do not have a chance to stop at headquarters. Following the game, score sheets will be returned to headquarters (or welcome table at outside of Cheel Arena) and a coach or manager may pick up copies of at any time. Because it is a small conference room, we ask that only official team personnel (coaches or manager) come by the conference room with questions or to pick up score sheets, etc. Any general questions from parents and fans should be directed to the Tournament Hospitality tables in the main lobby of each rink.
Tournament Rules
A message from the Tournament Director:
It is our intent to provide a fun and competitive tournament for all our participants, parents, spectators and sponsors. We will not tolerate improper and abusive behavior! It is the responsibility of each coach to control his team and exemplify good sportsmanship. We want to thank you for participating in our event as we expect to continue a unique '03 tradition in which our children participate – and remember – for years to come.
The Game:
USA Hockey rules will govern all tournament play.
All games will consist of 15-15-15 minute stop-time periods.
A three-minute warm-up will precede each game.
ONE 30-second timeout is permitted per team in any preliminary round games.
There will NOT be OVERTIME in any preliminary round games.
Mercy Rule: If by, or at any time during, the third period one team is ahead by 6 goals or more, running time will commence and will revert back if the deficit is reduced to 3 goals. The mercy rule will not apply in playoff games. The official game results will be entered with full score.
Teams are asked to be ready 15 minutes prior to the scheduled start of their games in the event games are running early.
There will be no curfew in effect.
Penalties:
This is a USA Hockey sanctioned tournament. All USA Hockey rules shall apply.
Minor penalties, (2:00) minutes each; Major penalties, (5) minutes; Game Misconduct, (10) minutes.
Any player receiving FIVE minor penalties in one game will be ejected from the remainder of that game and from the team's subsequent game.
Game misconducts will result in a one game suspension. Warranted or not, all referees decisions to issue Game Misconducts are final and will not be overturned.
Match penalties and Gross misconduct will result in expulsion from the tournament.
Preliminary Round Qualifying:
Teams earn (2) pts for a win, (1) for a tie in all preliminary round games.
Tiebreakers (in order):

Points earned.
Head to head result (if applicable when two teams are tied)
Wins (in your pool, excludes cross over game for teams in 3-team pool)
Goal differential (+-)
Goals for
Goals Against
Semi -final and Championship Games:
All games will consist of 15-15-15 minute periods.
ONE (30) second time out per team is allowed.
If, at the end of regulation, the game is tied, following a 1 minute rest period, the following overtime will commence:

Four (4) vs. Four (4) sudden victory overtime period will be played for ten (10) minutes. Each team will defend the same goal as they did during the 3rd period.
In the event a tie remains after the 10 minute sudden victory overtime period, a THREE (3) player shootout will determine the winner. Coaches from each team must submit – prior to the start of each game – an ordered shootout lineup of the 3 players that will participate in the shootout.
In the event a tie remains after the 3 player shootout, a sudden victory shootout will determine the winner. NO player shall shoot twice until such time as all rostered players (excluding goalies) have participated in the shootout.
General Rules:
Teams MUST bring two sets of jerseys. The HOME team will wear their light colored jersey.
USA Hockey or Hockey Canada roster no later than October 1 , 2016.
All games will be officiated by officials registered with USA Hockey and NIHOA/RIHOA.
Referees shall judge goals from the ice.
The host rink will resurface the ice before each game.
Teams will be responsible for any damage to dressing rooms and other arena facilities. Please report any apparent damage directly to Cheel personnel.
Please obtain locker room keys from the front desk of the tournament coordinator.
The host rinks will post locker room assignments on the schedule board located in the main lobby to the left as you enter the building.
Hotel - CLICK LINK BELOW
Weekend 1 November 30 to December ,2 2018
Weekend 2 November 16 to November 18
REGISTRATION -CLICK BELOW