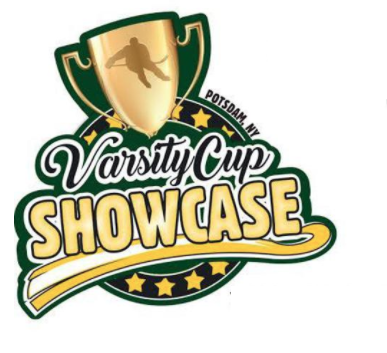 Info
Participating Teams
Tournament Rules
Accommodation
Schedule
Links
REGISTER

Click Here to visit Clarkson University's website
Welcome to the tournament portal for the Varsity Cup Girls Showcase Weekend #1, hosted by Own the Ice Hockey, October,25,56,27,2019. Please Note that only so many teams from each region will be excepted,to ensure that teams are playing different teams . The Tournament Guarantees 4 games ,2 per day ,3 x 15 minute  stop Time .The top 4 teams will advance into the Varsity Cup  Semi -finals on Sunday.
This portal has been custom built to manage all elements of tournament management. This includes registration, roster  uploads, hotel accommodations, tournament communications and scheduling/scoring updates through the mobile app available for download for Apple or Android devices.
For the 2019 Varsity Cup Girls Showcase all Travel Teams are required to reserve hotel accommodations through the RoomRoster platform or will be subject to removal from Event. 
Teams who would like to set up team meals at the Cheel Centre can contact Alice Hewey. More information can be found here:
http://www.clarkson.edu/directories/faculty_staff.php?username=ahewey
To purchase tickets for the Clarkson Golden Knights, please contact Josh Bartell by calling 315-268-4327 or by email via jbartell@clarkson.edu
To purchase tickets for Saint Lawrence Saints , Canton New York  D- 1  Tickets –Contact - Cheryl Canfield   ccanfield@stlawu.edu  315 229 5696 (if they are playing that weekend.)Please contact the Support Team for any hotel related questions by dialing 1-888-723-2064 or by email via support@roomroster.com
Good-luck at the tournament!
USA HOCKEY Sanctioned Event: