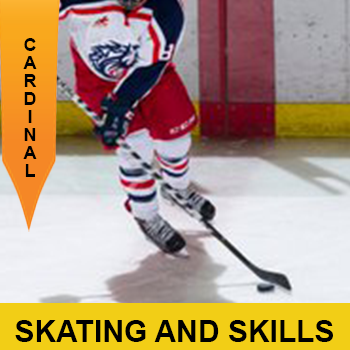 Cardinal Power Skating & Skills Clinic
Our Power Skating & Skills summer hockey camp includes 7.5 Hours of ice-time. This camp is for the beginner with major focuses on skating techniques, shooting and passing fundamentals as well as some puck handling. Players will be divided into 3 groups according to age and skill level.
Schedule: Aug 20-24, 9-10:30 am each day. *8 kids per Zone
Instructors:
Brock McBride - Professional Power Skating Instructor
Jeff Carter - Former CJHL Coach
Grant Cooper (Clarkson University)
Icetime will run 9 to 10:30 am each day.    *8 kids per Zone
Group A - Ages 6-8
Group B   Ages 9 -11
Icetime will be broken into stations to ensure maximum reps for each player and a low coach to player ratio.
Zone 1: Power skating, Edgework, Balance, Agility, Starting and Stopping, Tight Turns
Zone 2: Puckhandling, Deking, Open Ice Carry, Puck Protection,
Zone 3: Shooting: Fundamentals of shooting and proper technique, Scoring principles. Passing.
Cost: $250 plus HST
Ingredion Centre - Cardinal Arena
4050 Dishaw Street, Cardinal, ON K0E 1E0