növus Physiotherapy and Performance
Sport Performance l Lifestyle and Wellness l Physical Therapy
növus Physiotherapy and Performance is proud to have partnered with Own the Ice Hockey and will be overseeing and providing sport and performance coaching, lifestyle and wellness coaching, and physiotherapy services at Own the Ice.
növus is a completely virtual physiotherapy and performance clinic but will have a clinician stationed at Own the Ice Tuesdays and Fridays to provide in person assessments for the performance and lifestyle packages as well as physiotherapy for injuries and rehabilitation.
This will help bridge the gap between in person services and demonstrate how simple and effective it can be to provide follow ups in planning and progression online.
All customers of növus will have access to the Own the Ice gym throughout the month at their own convenience to complete all of their training and rehabilitation needs.
Please see website www.novusptandperformance.ca for further details.
Book now at https://novusptandperformance.janeapp.com/locations/novus-own-the-ice-hockey-and-performance/book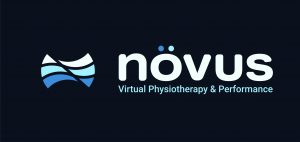 Physiotherapy and Training Packages